Hi friends,
I finally own a set of the holy grail of race wheels - DUCATI branded Campagnolo wheels

They weren't cheap, I had to buy a whole bike to get them.


Here they are fitted to the 1979 Mike Hailwood Replica that the wheels came with


The MHR was first introduced in 1979 (commemorating Mike's 1978 Isle of Man TT win) and this one is No. 115 from the first batch ever made.
I purchased this MHR in New Zealand last week. It is a beauty - and yes the wheels will stay with her.
Attachments:
IMG_3985.JPG [ 525.08 KiB | Viewed 864 times ]
IMG_3984.JPG [ 517.42 KiB | Viewed 864 times ]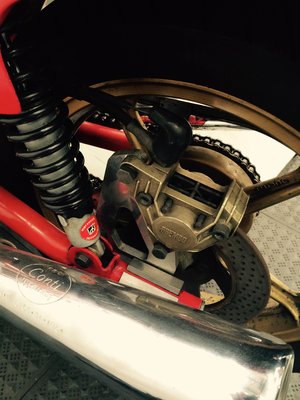 IMG_3974.JPG [ 458.72 KiB | Viewed 864 times ]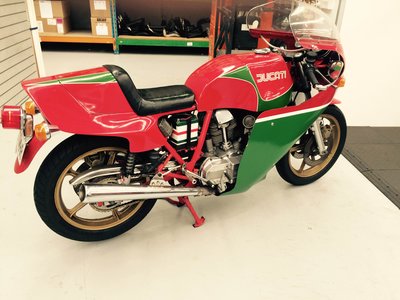 IMG_3986.JPG [ 476.66 KiB | Viewed 864 times ]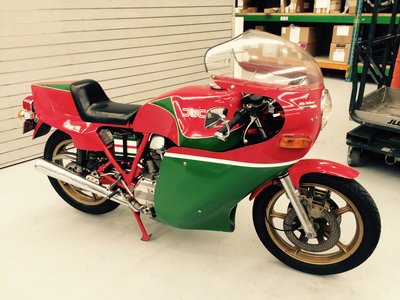 IMG_3987.JPG [ 498.09 KiB | Viewed 864 times ]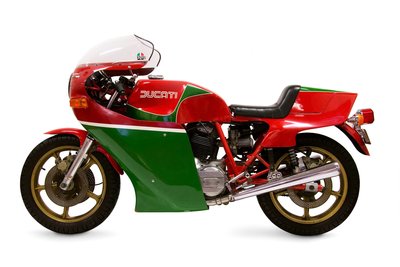 11975332_477187429117872_1969134196_o.jpg [ 192.69 KiB | Viewed 864 times ]